Mar 2023
UK vs US Tech IPOs – What's wrong with little ole London Town?
Written by Paul Maher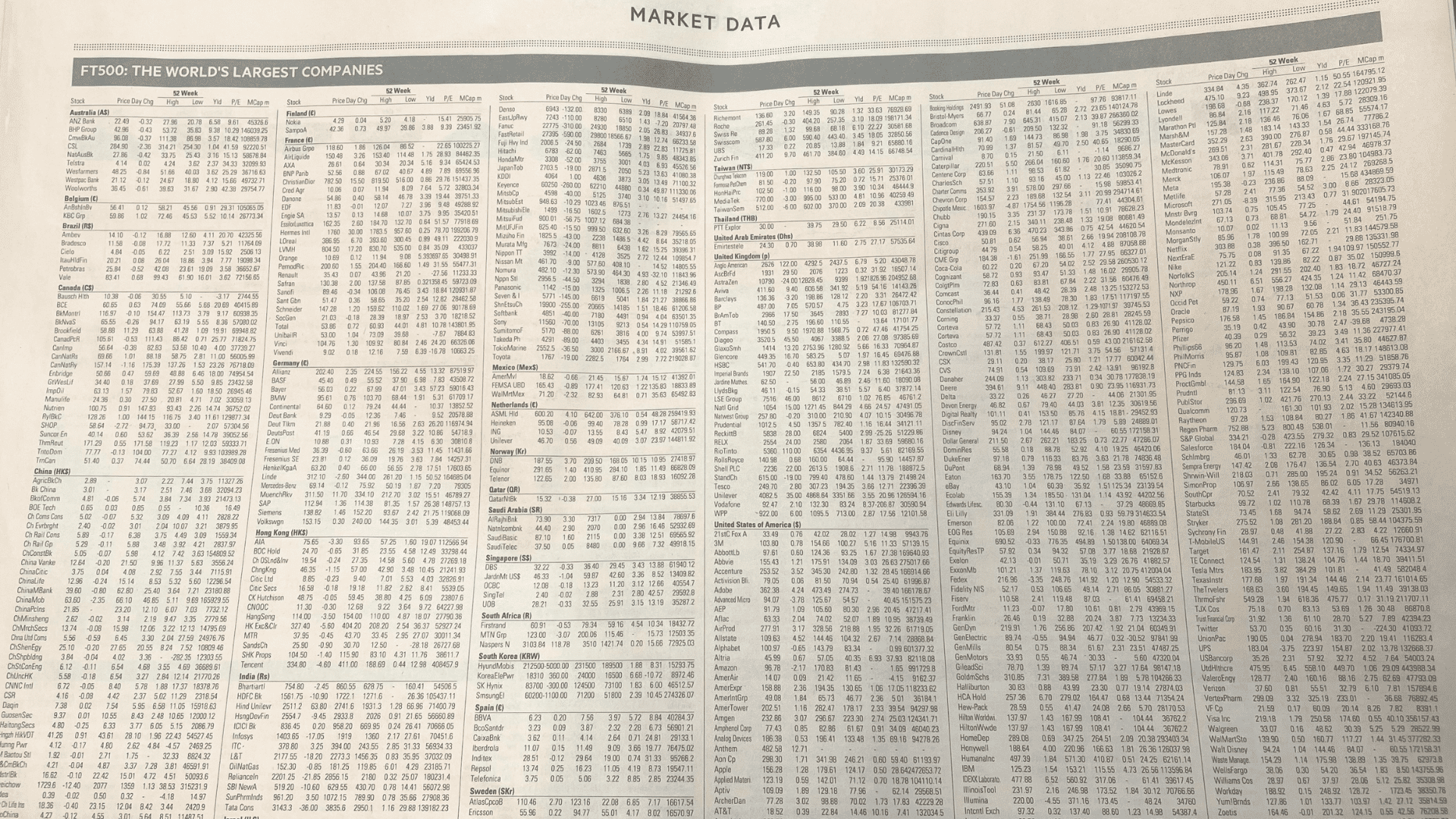 The regretful decision of British-founded iPhone chipmaker ARM to add New York to its London listing was catastrophised in the UK's best-read Sunday newspaper, The Sunday Times, in an article entitled "How to save the London market from a City exodus'.
While the writing itself was expertly balanced, the inferiority complex it hints at is an open secret to many in the UK and European tech scenes. 
UK 'exits' have been on a downhill course for some time. Last year saw only 45 new offerings, compared with 2021,  a record year which saw 119 companies entering the FTSE index. London comes out as the loser in many non-tech IPO discussions in cases such as CHR, the owner of construction giant, Tarmac, or global oil titan Shell. 
Whatever the reason, many in the UK tech scene blame the lack of Tech IPOs on our nation's tech strategy. Ultimately it means everyday shareholders, including our pension funds, miss out on the growth driven by tech innovation.
Fears of a worldwide recession continue to stoke financial overcautiousness, in the technology industry, for the first time since the Dot Com crash of two decades ago. At the same time, Big Tech, mostly US-based, embarked on multiple rounds of layoffs and new VC funding has dried up globally. UK Tech's inferiority complex thrives in in those circumstances. 
The US's loss is not our gain
We know, from working with them, that UK startup CEOs see the US as the less complicated market to list in, offering richer pools of liquidity and less bureaucracy. Her Majesty's Government is aware of this. One fast-growing UK startup client last year hinted at a NASDAQ last year, even as they vowed to keep operations and headcount strong in the UK and was promptly invited to Downing Street as a result.
It is unlikely that the USA's loss will be the UK's gain. Whether we like it or not, the UK and US tech industries are connected. There is little for UK techpreneurs to cheer for in the collapse of Silicon Valley Bank (SVB), a stalwart of US tech dominance and with a strong UK presence. Early-stage tech investors have already been burnt by reduced valuations linked as global inflation has made their risky venture capital bets less attractive.. 
SVB, based in the heart of Silicon Valley, always fostered tight-knit links with local tech startups. Ironically it was gossip among this community which sparked the bank run which brought SVB down. So Silicon Valley itself is battered and bruised and the long-term effects of a reduced funding appetite in the US, are yet to play out fully. The UK tech scene is right to be cautious.
Taking stock
From our vantage point, representing several UK and European pre-IPO tech companies, many of whom are internally debating when and if to list on a stock exchange, we see a common thread. 
Spokespeople are understandably told to mask their real intentions on IPO, which leads to interviews where spokespeople try to avoid the topic, to the frustration of all involved. Many limit themselves to talking about 'exiting', discussing the merits of the FTSE index versus NASDAQ. 
Some even threaten to move their listing stateside, because this translates as 'winking in the right direction' or 'whispering in the right ears'. This of course places America first in the mind of their existing investors and also alerts US trade buyers of their availability for a trade sale. UK firms selling privately, without ever IPOing. 
This is a major issue, because while trade sales benefit the small pool of early shareholders already invested in a tech firm, it does not help UK PLC's case for more tech listings on public stock exchanges like the FTSE and AIM. 
Does the UK even have a Tech strategy?
It's vital to pinpoint the contradiction in the UK's tech strategy in order to solve them. The much-heralded revamp of the UK civil service to support the tech industry has most recently resulted in the creation of DSIT, the Department of Science, Innovation and Technology. This is a promising, if extremely late-in-the-day development.
For the current tech IPO drought to pass though, the red tape surrounding listing rules must also go, if we want to stand closer to our US cousins in terms of attractiveness to startups and companies in the IPO route. There are some signs this may slowly be happening.
In the same spirit, looking at the reality of the post-SVB crash world, it's perhaps time for UK tech firms to drop the pretence of future IPOs, at least until they are truly ready to commit. Whispers only muddy the waters.
If things continue as they are it's unavoidable that the US simply presents a more alluring option for Tech IPOs. There is no going against the drive for speed and agility which is the backbone of startup culture, and if the UK cannot swim alongside them, it must make its peace with sacrificing its best proponents on the altar of bureaucracy. 
At Positive, we almost never like the status quo, but London ain't calling at the moment. It is something we would love to change.