Jan 2017
Trump that – the next year in B2B tech
Written by Paul Maher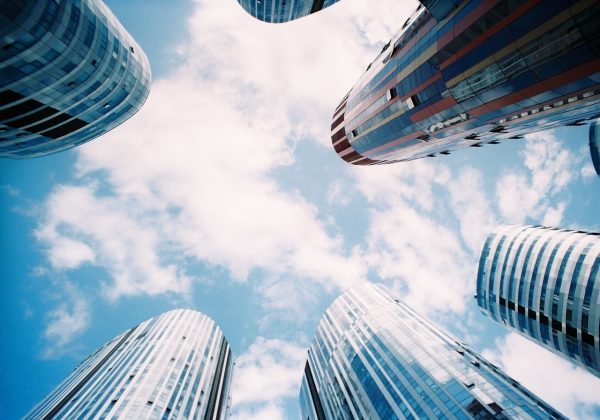 It's the time of year when "professionals" have their say on what we can expect for 2017 in the enterprise B2B tech space. Many are touting the exponential rise in Artificial Intelligence (AI) or machine learning, and how those new developments might affect global businesses. However, these innovations are still a few stops away from being mainstream. Below we look at the technologies we expect to hit the mainstream this year.
Open source
The thorn in the side of proprietary software vendors, open source, is now validated by some of the largest companies in the world. For example, Microsoft joined the ranks of the Linux Foundation, seen as the global police force for open source technologies.
We're now seeing business approach open source in the first instance, when looking for enterprise-grade infrastructure technologies. Unlike yesteryear,  buying IBM may just get you sacked.
Containerisation
We're going to start seeing a steep rise in the development and deployment of containerised environments for enterprise IT infrastructure. Stephen J. Bigelow, senior tech editor, TechTarget, describes containerisation as, "[a] virtual instance to share a single host operating system and relevant binaries, libraries or drivers. This approach reduces wasted resources because each container only holds the application and related binaries or libraries."
Clearly, avoiding wasted resources is critical to the rise of containerisation in the enterprise, as many now seek to cut costs on what has traditionally been a large operational expense for most businesses.
Blockchain
Distributed ledger technology, or Blockchain, is going to see a steep rise outside of banking, in the B2B tech space. Traditionally, financial services thought of Blockchain as a holy grail to stop fraud and ensure transactions, contracts and agreements are adhered to. With this in mind, it's feasible this technology will enable any industry, from aviation to mining, to transform the way they do business.
In the last nine months of 2016, some £1.2bn of investment went into blockchain start-ups. This just shows the interest and the commercial imperative is there and 2017 is going to drive that even further.
Fintech fat-cat love-in
2016 was as much a year of Fintech as 2015 was, with many B2B tech start-ups making the leap into the financial services market. Banks feared this rise but need to no longer. Banks have started to deploy fintech within their enterprise, which allows them to digitally transform their business and make best use of those technologies to radically improve their customer experience.
Expect banks to franchise fintech apps or initiate outright acquisitions of fintech's rising stars in 2017.
Cloud reigns supreme
Cloud has been in the global consciousness for years but it is projected cloud will take over from on-prem and hybrid deployments this year. IDC predicts by 2020, 67 percent of enterprise IT infrastructure and software spending will be for cloud offerings.
We can expect to see a lot of 2017 dominated by stories of cloud companies, like AWS and Microsoft, who are growing exponentially and enterprises migrating their infrastructure to the cloud, not only because it might be cheaper but will provide stronger computing power.
Unstructured data is going give up its secrets
The majority of data available to enterprise is unstructured, which means emails, videos, audio data and call logs make up for most of the data we create. This data might hold insights integral to the future growth of organisation and to human advancement.
With the innovation of big data analytics and the ability to analyse unstructured data, companies will finally be able to answer pertinent questions. These answers help them innovate and provide more personalised customer services, faster product delivery and, in the end, grow revenues.
There are more technological advancements we should be looking out for throughout 2017 but we feel these are the stand-out subjects we should keep track on this year. What do you think?