Sep 2023
The tech on everyone's lips at Big Data LDN – GenAI
Written by Daisy Pledge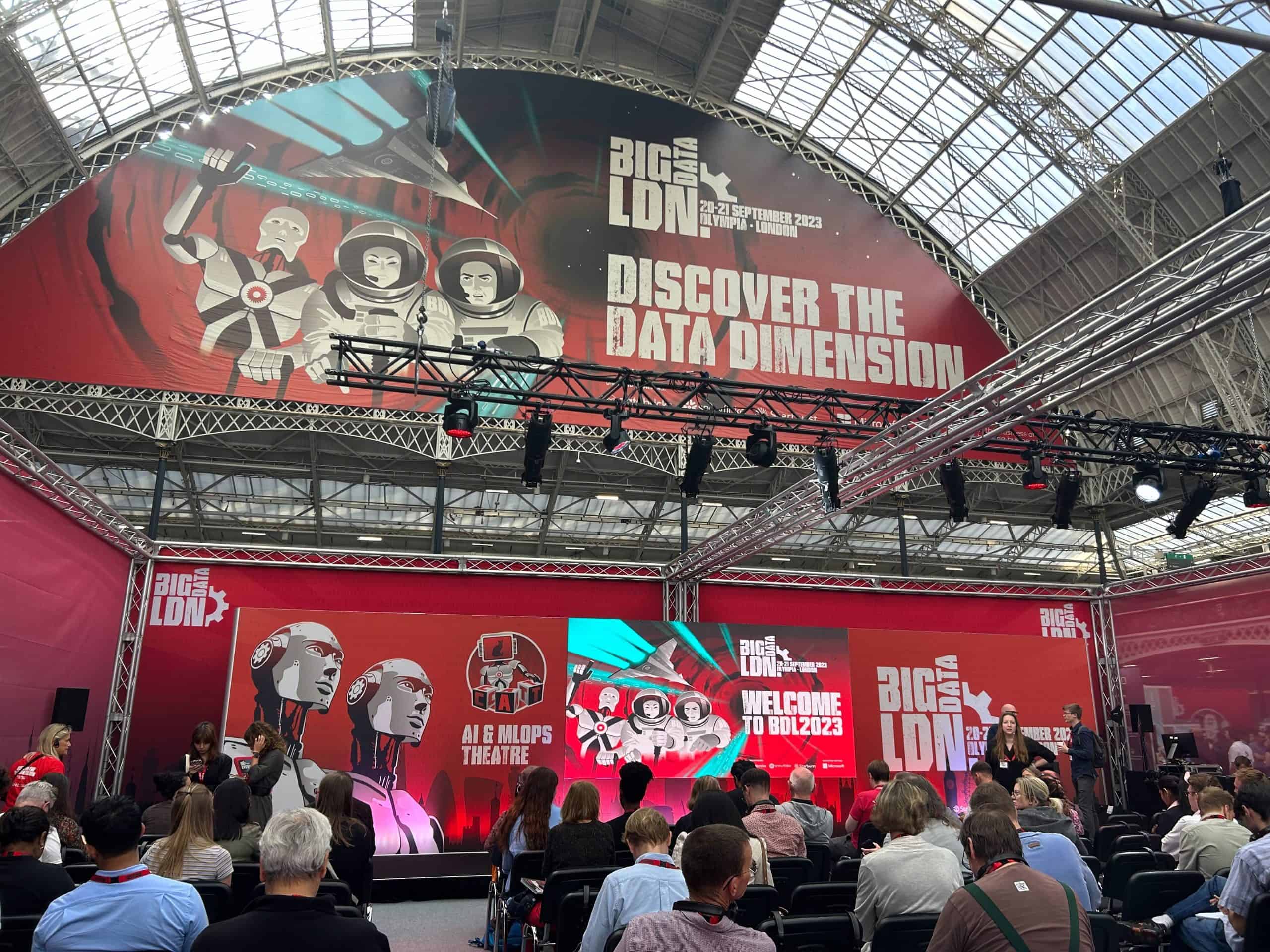 Back in London Olympia, this year's Big Data LDN was bigger and better than ever.
Walking through stand after stand of exciting new data startups and scaleups alongside tech giants like IBM and Microsoft, it was a feast for the eyes and brain. Arriving after the lunch rush on Day 1, we quickly started the Big Data LDN tradition – queueing for presentations.
From Sully to securing GenAI
First on the list was a talk from Privacera Co-Founder and CEO Balaji Ganesan who talked about 'data Security Governance in the Age of Generative AI'. An interesting note at the start, Balaji revealed he survived the 2009 aeroplane crash, which saw Captain Chesley Sullenberger land US Airways Flight 1549 on the Hudson River in New York City. Perhaps you saw the film Sully…This, he said, was a key driver behind his life ethos of not wasting a moment.
Today, Balaji said his business has evolved to create a system that puts guardrails on GenAI tools so businesses can be safe in knowing employees can use it to help their day-to-day but not abuse it to access data they shouldn't. It's a key issue businesses worry about when thinking of how to integrate GenAI into business operations without leaking IP – or worse.
Diversity in data starts with people
Next, we headed to the Women in Data Theatre to be inspired and educated by Natalie Cramp from Profusion, Jeri Culp from HP, Data Leadership consultant Ruth Spencer, the Mayor of Newham Rokhsana Fiaz OBE, and Olivia Duane Adams from Alteryx. The topic focused on the skills gap in data – but the advice given went far wider than filling those roles today. 
Natalie Cramp talked about what we can all do to ensure the new generation in school today grows up excited about data, wanting to work with data, and knowing they can work in data. A key way to get kids excited about data? Rokhsana Fiaz said we need to drop the complicated jargon – simplify the language we use and show how younger people already know and use data, they just don't realise it.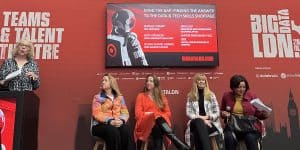 I'll be back
A final panel to quickly nod to looked at separating the GenAI hype from reality. One audience member asked what was the worst thing GenAI could do, to which he was told GenAI had been fed the script from The Terminator…Jokes aside, though, one panellist likened the rise of GenAI to the 90's dot-com boom. Everyone's trying to do it but no one has the special sauce yet to do it well.
It won't be a surprise to those in the tech industry that GenAI and data bias were current themes at this year's Big Data LDN. How far the conversation moves on next year may depend on whether anyone discovers an impactful business use case for GenAI. Maybe then we'll go from hype to reality.