B2B tech PR, brand and marketing experts.
Singular in purpose, we are B2B Tech PR experts. United by a maniacal curiosity and a love of tech. We are Positive and we help tech businesses sell to the right people.
We are experts in tech PR, brand strategy, and marketing for B2B technology organisations. Founded almost 10 years ago, Positive was established to fill the gaps in the market. Clients were looking for the service and relationships expected in a large agency but delivered at pace but without layers of management who are unfamiliar with the client and its proposition.
It's not the size that matters, it's the service.
We are small but mighty.
Regularly winning business from the larger agencies in the industry because we achieve more targeted efforts that yield bigger benefits for our clients than the "spray and pray" tactics our larger competitors use. They are big, we play smart. We don't believe in traditional hierarchies and we all love every aspect of what we do so our clients are guaranteed a highly experienced and skilled team.
The Positive team
Our team all have two things in common, they love working for a small agency and are B2B tech PR experts.
We love tech, we understand it and we are great at selling it. This means we can provide vital skills to in-house comms teams whether they work at innovative tech startups, for tech scale ups or even the biggest technology companies in the world.
Our vast array of experience and backgrounds – from apprentices through to MBAs – means we have those with a consumer only view of technology, along with team members people who have a past working for tech enterprises.
We employ enthusiastic gamers, social media mavens and early adopters of apps from personal banking to e-health and online dating. We then relate these consumer trends to the underlying technologies driving the B2B Tech clients we work with.
These insights give us an edge over consultancies, blindly focused on hiring generic 'Russell Group' only graduates, who understand theories but not the social impact the tech sector has today.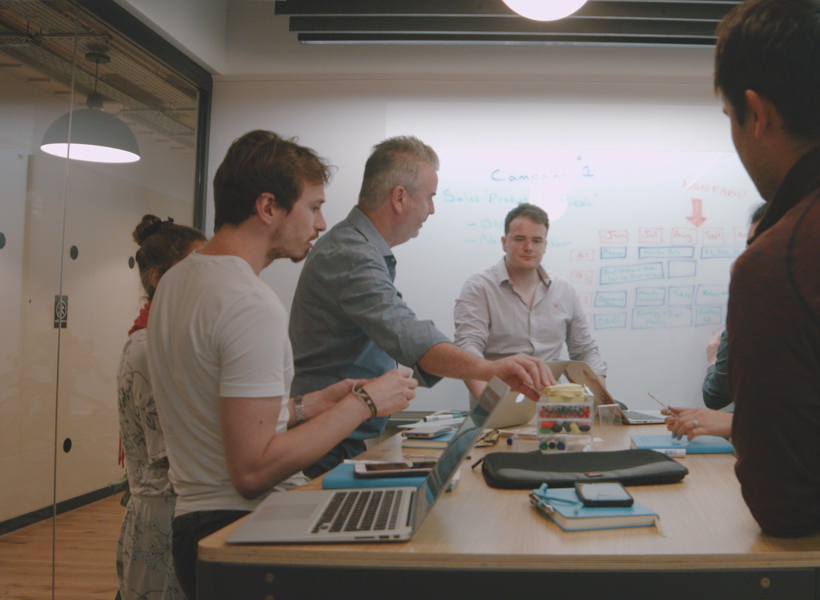 Our ability to offer diverse viewpoints but work seamlessly with tightly-knit client marketing teams has proven attractive for many B2B tech clients.
You have to love tech, to sell tech.