Oct 2023
SaaStock Local – Pulling yourself up by your bootstraps
Written by Stevie Harding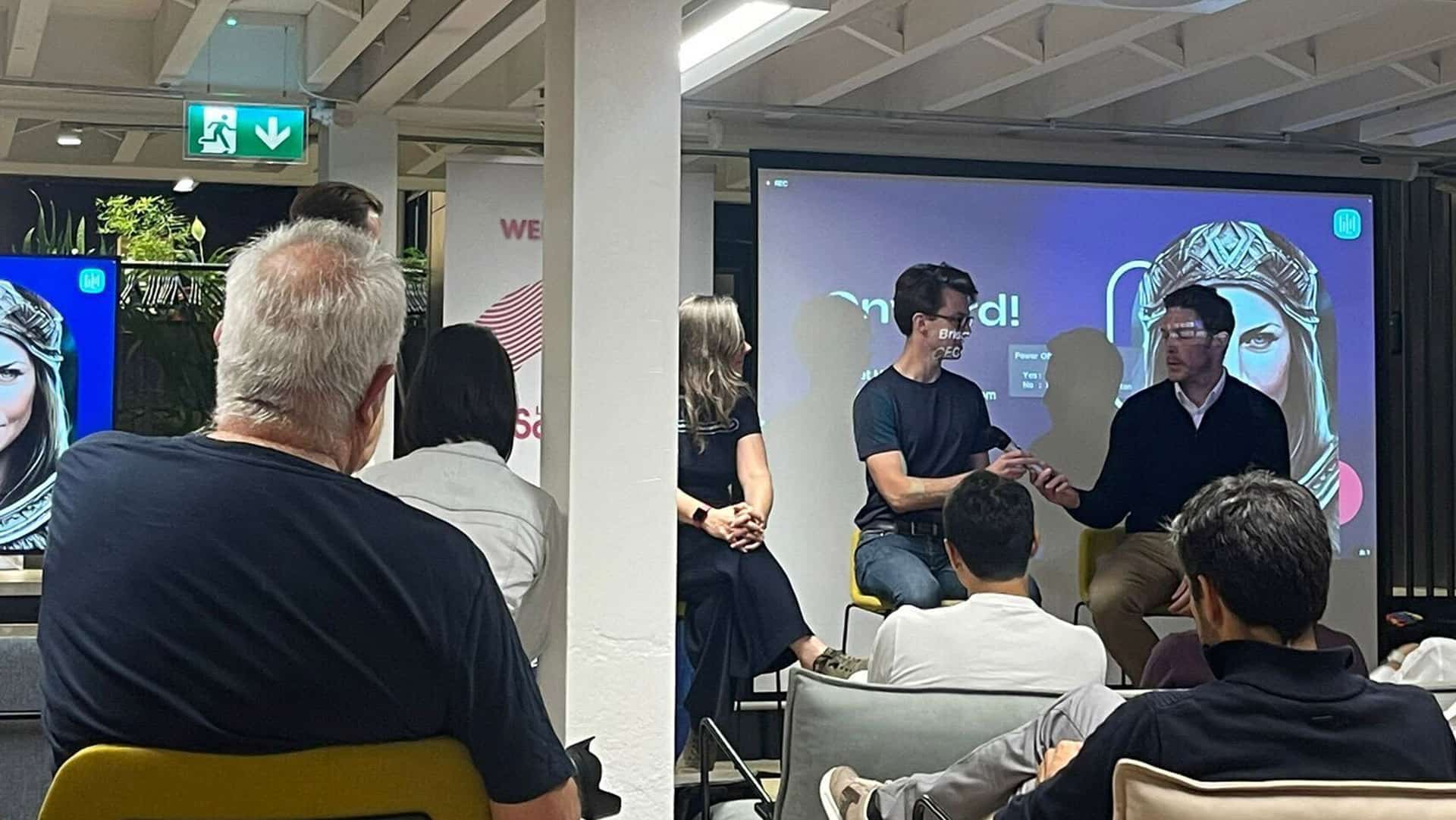 The Positive team recently popped down to the Paddle offices to attend the SaaStock London local event.
These local events are smaller break out sessions versions of their full conference in Dublin. This evening event was all about bootstrapping startups to £5 million. 
The crowd of people was enough to get around the room and speak to everyone, but not so few as to make breaking away for a private chat awkward. While the focus of the event was bootstrapped companies, there were entrepreneurs from companies of all sizes, many having surpassed the five million mark already. 
An interesting audience
The bulky rucksacks and plimsolls were a dead giveaway that most of the audience was made up of entrepreneurs. Every question in the Q&A had the interest and expertise of someone who was trying to build or had already built their successful business. The passion that came across was infectious. Most people had prepared questions for their business specifically, as a result, the Q&A had almost no fat on it and could have gone on late into the night. 
The key speaker was Bridget Harris, founder of YouCanBookMe, one of the first calendar scheduling apps for businesses. She covered her own journey, starting a business while working part time, all the way to managing a team of 20. Bridget had an axiomatic approach to business that took her niche product and created principles that apply to any product in any industry. Seeing CEOs taking notes in the audience plainly confirmed the value of her advice. 
For the Q&A Bridget was joined by James Gill, founder of GoSquared, a web analytics provider, and EcoSend, a net zero email marketing platform. James had a much less straightforward path to market. He was happy to reflect on the hard lessons learned and provided a nice counterpoint to Bridget's path to success. 
Both founders emphasised the importance of revenue for a bootstrapped company, why having an ideal customer and focusing on their needs was the crux of profitability. James particularly mentioned that his first product didn't actually solve the problem he was targeting. Painful insights only come from focusing exclusively on the value a business wants to add. If you want to be profitable it can mean letting go of something that appeals to the engineers, something a lot of startups struggle with. 
It's testament to how well SaaStock has built a community that after the Q&A, both panelists stayed behind answering questions and socialising. After a few minutes, the speakers had all blended into the crowd completely.
It was a fantastic experience meeting entrepreneurs across the SaaS market who were committed to bootstrapping their vision at a time when many who took external funds are struggling with lofty valuations. What stood out was how this potential handicap had enabled them to be more agile; forcing them to think their way out of problems rather than spend. It was a pleasure to meet such a passionate, well informed community. We can't wait for the next event.