Feb 2020
Positive talks to Jes Breslaw, Head of Marketing, EMEA and APJ, Couchbase
Written by Paul Maher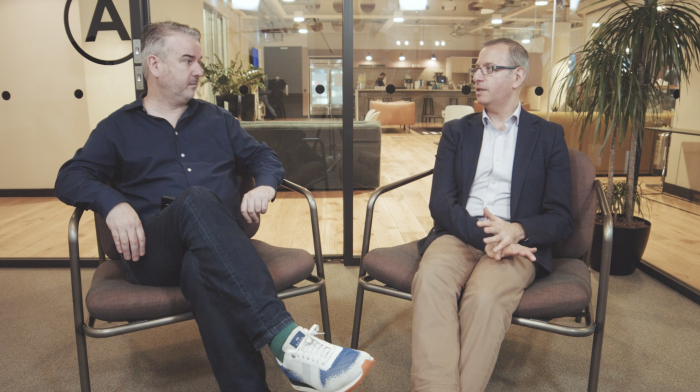 Heading up marketing for EMEA and APJ is no simple task – especially when the company is a leading NoSQL database which powers business-critical applications for B2B companies across the globe. 
Jes describes himself as a 'sales-leaning marketing person'. His career has seen him work his way up in B2B Field Marketing roles, where he has always tried to keep close ties to the sales function of the business. Jes believes sales and marketing should be equal partners, without both sales and marketing being on the same page, he simply cannot do his job. 
Check out our full interview with Jes to find out how he approaches his work as a B2B tech marketing leader, as well as:
+ What is a sales-leaning marketing person?
+ Why the old war between sales and marketing doesn't need to exist.
+ How to align marketing messaging with what salespeople need on the frontline.
+ The metrics you might need to measure in 2020.
Want to find out more about how we think? Get in touch! We'd love to hear from you.
About Jes Breslaw
Jes Breslaw is an award-winning sales-driven international VP-level marketing leader with expertise in taking B2B tech startups to IPO/acquisition. He has spent over 20 years marketing technology and services around SharePoint, document collaboration software, legal technology, networking, security and storage. Currently, Jes running International marketing at Couchbase across EMEA and APJ.
Couchbase Server supports a wide range of developer languages such as Java, .NET, Python, Node.js, and Ruby, and offers a powerful set of features, including full-text search, analytics, and mobile synchronization. With Couchbase, organizations can seamlessly scale their applications, ensuring high availability and reliability.