Dec 2019
Lochhead on Marketing – The subtle, black art of trendjacking
Written by Paul Maher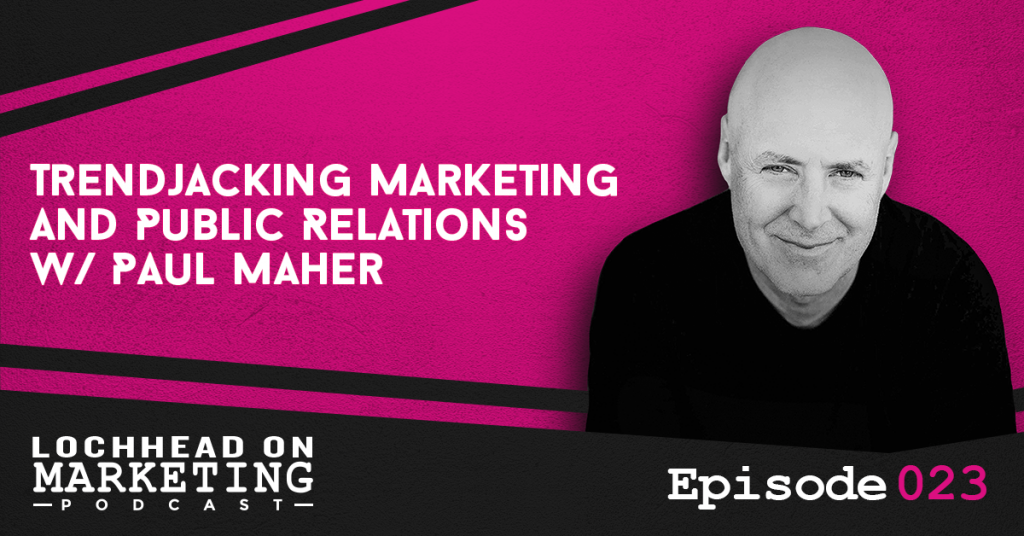 In a recent podcast, Positive's fearless leader, Paul Maher spoke to former colleague and fellow marketing mastermind, Chris Lochhead about the art of trendjacking.
In case you may have missed it, have a listen to the Lochhead on Marketing podcast below and find out what the seven secrets of trendjacking are and how you can master them.
About Christopher Lochhead

Christopher has been an advisor to over 50 venture-backed startups, is a venture capital limited partner and a former three-time Silicon Valley public company CMO, entrepreneur, and co-author of two bestsellers: Niche Down and Play Bigger.
He has been called "one of the best minds in marketing" by The Marketing Journal, a "Human Exclamation Point" by Fast Company, a "quasar" by NBA legend Bill Walton and "Off-putting to some" by The Economist.
After getting thrown out of school, with few other options, Christopher started his first company at the age of 18.
He served as a chief marketing officer of software juggernaut Mercury Interactive which was acquired by Hewlett-Packard in 2006 for $4.5 billion. He also co-founded the marketing consulting firm LOCHHEAD, was the founding CMO of Internet consulting firm Scient and served as head of marketing at the CRM software firm Vantive.