Dec 2016
Time for Europe to finally Play Bigger, led by the UK
Written by Paul Maher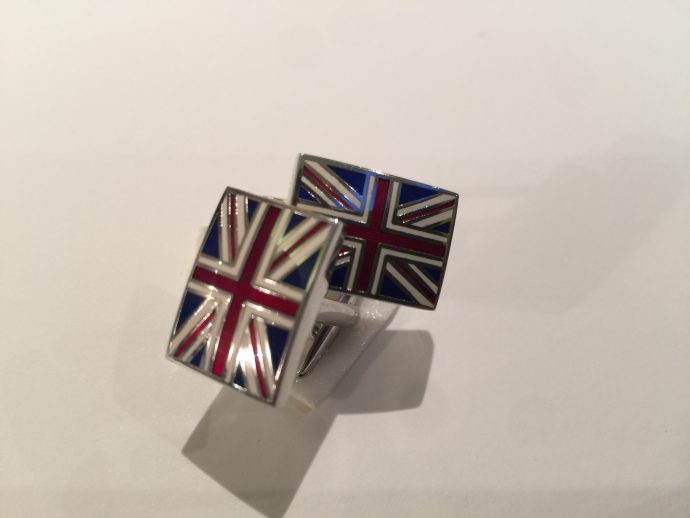 Take your pick of unfancied winners in 2016, from Donald Trump to Leicester City, Brexiteers to Apple, in the aftermath of Samsung's explosive year. As we end 2016, I suggest another neglected team set to win out over the next 12 months, European Tech, or, perhaps more controversially, UK tech.
For our recent launch of Play Bigger, the award-nominated Category Design handbook, we gathered the best and brightest from the UK tech scene to listen and critique how an elite team of Californian strategists help startups in Silicon Valley top scale-up and 'Win bigly' in the global market for tech.
The message was simple. Imagine and then create the future success, not of yourself, nor your engineering/marketing/sales team. Not even of your standalone tech company. Think only of the Category you are designing.
Design your Category
The approach makes a great deal of sense. The most successful companies of recent times from Facebook to Uber, AirBnB to Alibaba, share two characteristics. All rely heavily on technology and they all, by accident, or design, are Category Kings.
Our event, symbolically held at techUK, invited the leaders of the UK Tech scene to learn directly from the authors of the book how they too can Play Bigger. Those present, which included major VC firms, tech founders and senior execs from tech companies across Europe heard how the UK still stands out as a beacon of computing entrepreneurship. Historically the UK has an enviable pedigree in computer innovation.
72 years ago, 60 years before Facebook, and eight years before our current queen was crowned, Alan Turing was helped end a World War in Bletchley Park.
Straight after the war, the world's first commercial computer was put to work hard counting teacakes sales at Lyons tea rooms, a Category King preceding Starbucks by three decades.
In 1989, a boy was schooled in my current neighbourhood of Richmond. He grew up to create something called the World Wide Web which he admirably gave to the world for free.
Today, our UK tech sector is worth £91bn, or 6% of our GDP and it employs 1.7 million people, which is fully 5% of the working population, mostly in the M3/M4 corridor and increasingly in Central London.
Post Brexit Tech success
However, London now faces serious competition from our soon-to-be-former neighbours. Cities like Berlin are making moves to displace London's prime position post Brexit. According to John Taysom, one or our panellists, they are not to be feared: "I don't buy the idea of Dublin, or Paris, or Berlin [rivalling London]".
He knows of what he speaks. As a visionary whose portfolio companies have achieved 18 IPOs, an early investor in Yahoo! and still today an active investor in UK tech, Taysom is to be listened to. He has the ear of the new UK Government and with his track record and ongoing commitment to active investment in UK tech. He truly is a man who knows how to 'Play Bigger'.
The signs are encouraging. Whether it is the announcement of additional £150m in funds from the British Business Bank, investments by overseas wealth funds looking to create investment hubs in London, successful UK entrepreneur exits or the promise of Silicon Valley Category Kings to create jobs in London, it all looks, well, positive. There has surely never been a better chance for Europe and the UK to claim its stake as the birthplace of computing and its future cradle?
Category Design for Europe
Positive Marketing too now offers Category Design as a service offering. The new discipline which conditions the market, the buyers, competition and entire ecosystem to accept your offering as the Category King, is needed more than ever. Too often, UK firms have failed to scale, soon, thanks to Brexit, we will have little option.
Like the lonely man in the shed in Bletchley, the cake shop owner and the schoolboy who changed the world. We believe it's time to Keep Calm and Play Bigger.
P.S. If you are a founder, funder or senior marketing exec at an ambitious technology firm, email us for your free copy of Play Bigger.