Feb 2019
Does your PR and content REALLY stack up?
Written by Paul Maher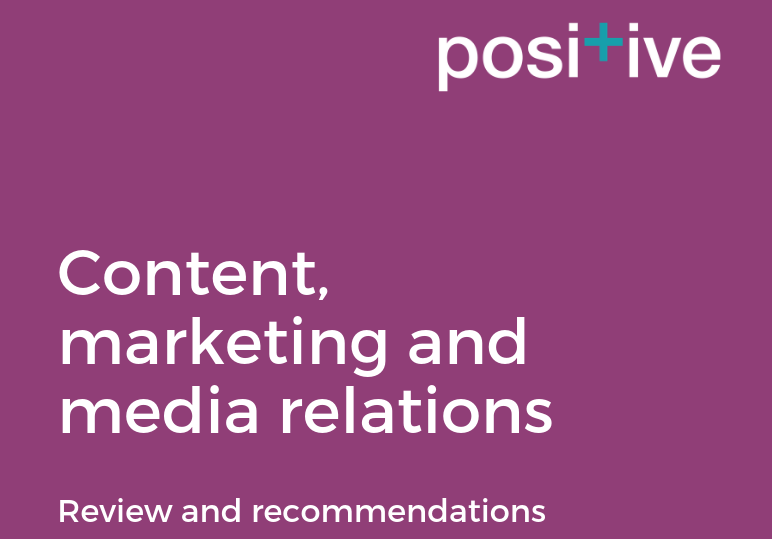 PR Lessons: Want some cold, hard facts and figures?
When it comes to PR and content performance, you don't know what you don't know. Let's face it, your existing suppliers and even your team may not be the most objective way to figure out how you compare to the competition.
Positive's proven measurement offer takes the guesswork out, adding state-of-the art performance data to your PR and content programme measurement. A no-obligation fast-turnaround and objective methodology and our expert counsel will tell you where you're doing well today, where improvements are needed and so where to focus your efforts in 2020.  
Our six-page report includes:
PR – Objective results analysis
In-depth media outreach metrics

for you and two other pre-agreed competitors; including press pickup by title, circulation/reach and media sentiment analysis for you and two other, pre-agreed competitor vendors/products

Invaluable social analytics

including to include reach, top influencers, best-performing posts, interactions
Personalised content analysis
Objective critique

of up to three of your recent press releases scored on newsworthiness, readability and SEO worth

Independent assessment

of two recent marketing content assets such as eBook, Infographic or whitepaper.
Actionable Recommendations
100 top UK target media titles in your space (excludes verticals)

50 European Social Media influencers to watch in 2019
Harvest years of EMEA-specific knowledge to fine-tune your 2019 outreach.
Use this analysis to highlight areas of excellence and improvement, devise smart objectives for 2020 based on third party objective feedback and review where you need to focus in the next 12 months.