Apr 2020
COVID-19 and Marketing: Balancing risk and opportunity
Written by Paul Maher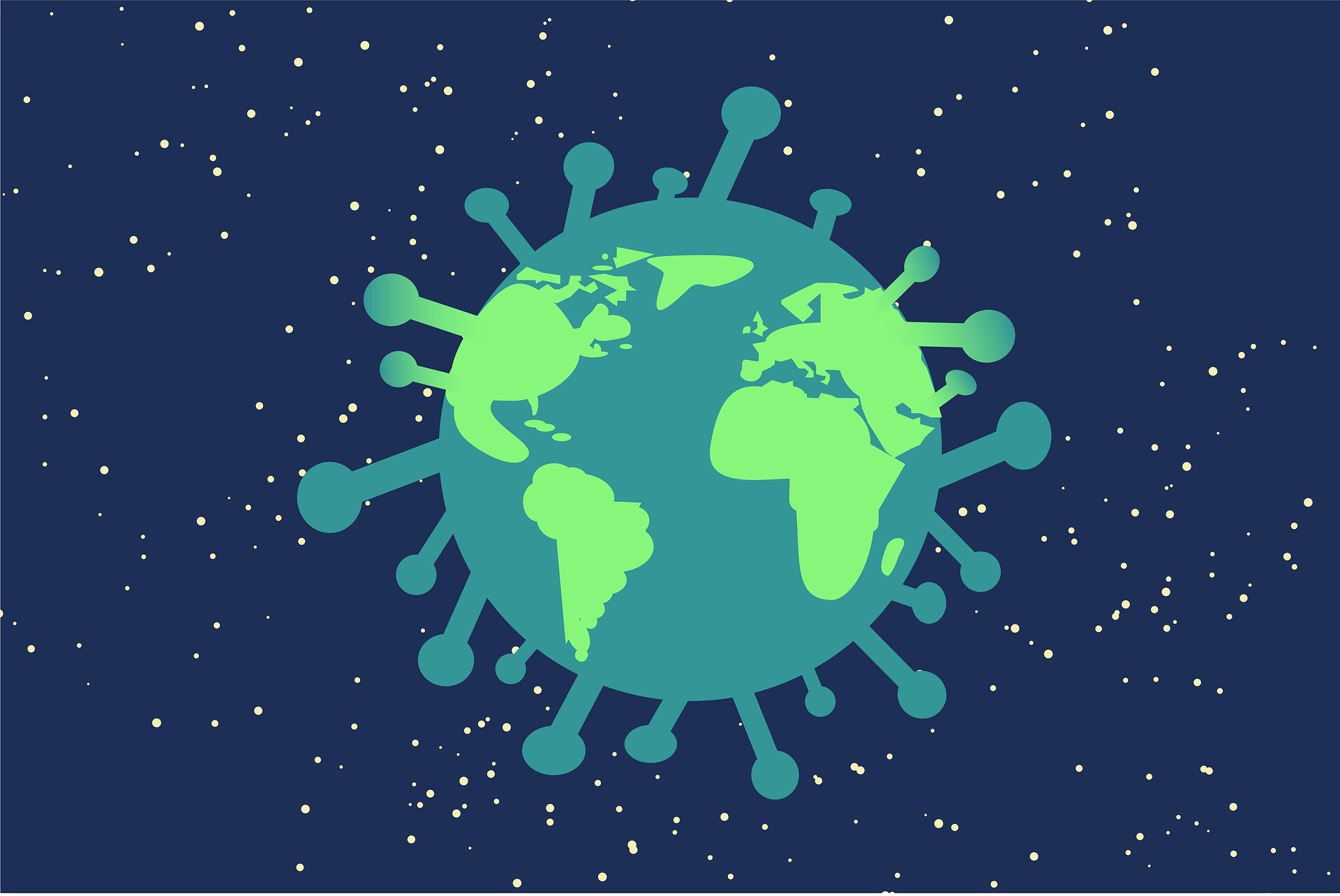 As the world is now realising, amidst COVID-19 uncertainty, business as usual has become somewhat unusual. Food shopping delivery apps are encountering unparalleled demand, mobile networks are constrained in bandwidth and home office supplies are shifting at rapid speed. And yet, global supply chains so far are coping with fulfilling demands, a variety of goods are moving between borders unfettered and at the moment the majority of the population remains well and healthy.
While the novel strain of Coronavirus is causing the cancellation of almost all public gatherings and forcing any who can to work from home, business goes on, albeit in a different form.
Change ahead
While workers around the world are making the best of the situation, society as a whole expects further impact from the economic downturn caused by COVID-19. Thankfully online productivity has already evolved through natural competition to now enable better business computing, higher levels of connectivity and collaboration through free online conferencing tools, social media and messaging apps. Still, dealing with the 'new normal' will require both concerted effort and agility to respond.
The incoming period of change and uncertainty will directly impact business plans. Startups now operate in an even less certain climate, venture funds like Sequoia are advising firms to reign back spend and for many SMBs and Mid-sized Enterprises ambitious growth have been shelved in favour of consolidating revenue. In specific industries, events have been replaced with online interactions and retail and hospitality are seeing footfall decline to a trickle. However, in the modern day of primarily tertiary economies, the businesses with the biggest revenues drive these almost entirely online.
Darwinism at work in business
Businesses' sales and marketing functions face particularly stark challenges but in a competitive environment this will conversely create opportunities for those that adjust quicker than others. Business audiences will be especially sensitive to tone of messaging at this time, but will also be on the lookout for advice and help to guide their organisation through the storm. Some key points that organisations could consider when planning their marketing strategies in the coming weeks include:
Drive greater return from investment –

In the face of potentially declining revenues, organisations of all sizes need to maximise the value they receive from marketing spend. For any new campaigns, this means having clear SLAs in place relating to business objectives. For existing campaigns, tracking the progress of campaigns and how they relate to business success will be more imperative than ever. As previously unmeasurable offline experiences move online, engagement will become more measurable for marketing teams so they should make the most of this new wealth of data.

Don't be content with static content – Content can no longer be siloed to a corporate whitepaper isolated on a company website. Through necessity, business content has continually evolved in recent years to be more accessible on a wider range of mobile devices. This content also now needs to work harder across multiple customer touch points to engage audiences with shortening attention spans. Educational, emotive and relevant content will be invaluable to engage business decision makers needing concise, actionable advice.
Give sales teams the ammunition they need – Sales teams will be under even more pressure to drive and convert leads in a sceptical business climate. Sales professionals that target customers based on their unique needs and nurture relationships over this difficult time will be remembered. Similarly, generic salesy messages will be remembered for the wrong reasons. This means hyper-relevance should stand above all else. Content such as thought leadership and clear product information mapped to each customer's pain points will be invaluable to nurture relationships and engage with prospects working remotely around the world.
Raise the bar on content quality – The average CMO or Marketing Manager is used to a buzzy office environment and the rapid pace of doing business on the move, predominantly on mobile devices. Now, with the vast majority of senior marketers working from home, they are experiencing a rare phenomenon – peace and quiet. This means that former "quick skimmers" will be reviewing content in depth, in critical detail on large screens, laying any errors bare. Marketers and agencies should use this opportunity to raise the bar on content and documents requiring approval to demonstrate greater value. They should ask themselves, "If I now have more time, why wouldn't I get this right the first time?"
Listen closely to social and messaging apps – Most organisations have a clear social media policy outlining how employees and senior executives should behave online. In the coming weeks responsible practice on social networks and messaging platforms will be key. These networks will be intensely used to promote the sense of community that self-isolation denies. While brands face increased scrutiny for tone-deaf responses in a major health crisis, there is also significant opportunity for those with the right approach to engage with attentive audiences. Remaining concise, knowledgeable and respectful in social media conversations creates a solid foundation for generating follow up business conversations.
In times of uncertainty the best laid plans need to be revised but with a focused, proactive and responsible approach to marketing communications organisations can give themselves the best chance of success to navigate tumultuous times. This requires more than self-preservation, marketers need to do what they do best and engage with a wider community with relevant, factual and beneficial content.
If you are a technology business and need any help adjusting your marketing and PR plans at this difficult time we are offering free 60 minute consultations to advise and answer any questions. Please outline your current objectives and challenges in a message and contact us at: https://www.positivemarketing.com/contact-us/