May 2021
A 'Positive' start in B2B tech PR – starting a new job in lockdown
Written by Paul Maher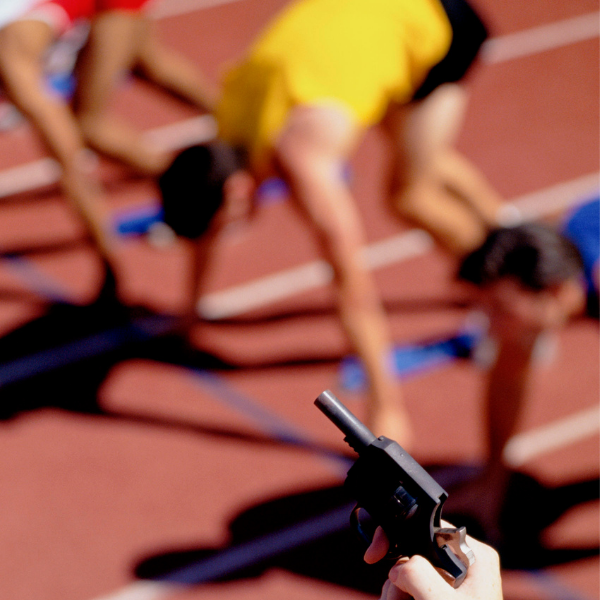 Part 2: From a candidate's perspective 
(for Part 1: From a recruiter's perspective)
I had been searching for a role since the beginning of the first lockdown in March 2020. The job market was extremely competitive and it was rare I heard back from my applications. However, when a recruiter got in touch with me about a 'Junior Account Executive' role at Positive, my luck changed. 
A robust recruitment process
The recruitment process for my role at Positive gave me a valuable insight into the company and the work I would eventually be doing. The initial video interview was unfamiliar to me (it was my first) and internet connection, background noise and setting were elements of an interview I hadn't had to worry about before. 
That aside, the Positive team were easy to talk to and the experience was seamless. Therefore, I was ecstatic when the recruiter told me Positive wanted me to complete a writing test as the next stage of the recruitment process. 
The writing test was challenging, as it's supposed to be, but only made me want the job more as the tasks gave me a sneak peek into the daily tasks of a PR executive. I was told shortly after sending my test that I had progressed to the next and final stage. 
During the final stage of the process, I was able to meet other members of the team and had the opportunity to ask questions to find out what it was like working at Positive. The chemistry chats helped me understand the role better and gave me an insight into what it would be like to work with the team. I think this exercise is valuable and is something all companies should do as part of their recruitment process, especially while we are working virtually. 
Welcomed into the Positive team
I was really looking forward to joining Positive. But, I had some worries about starting a new role while working remotely. How would I fit into my team? How would I ask questions? Would I know what I was doing while working at home? I'm sure these are questions that many new starters have asked themselves throughout the lockdown. 
Fortunately for me, Positive had ensured that I wouldn't have to worry about any of this. Daily morning meetings meant that I had a clear view on what I had to do for the day and gave me a chance to ask any initial questions about tasks. It also meant that I could chat with my team outside of client calls. I was also lucky enough to go in the office twice a week for a short period  – this allowed me to get to know my team well, and have a sneak peak into what the office dynamic was like. 
Both PR and B2B tech were new to me so my team made sure they started with the basics. Deep dives into our client's technology, the wider market and background into networking, the cloud, and more, meant that I built up a good knowledge base quickly. Even now, after six months of working at Positive, we regularly schedule client revision sessions to ensure we all understand any new pitching angles, products or article topics. 
My team coached me over Zoom to build my confidence with pitching and writing for our clients. Knowing that they were available over Slack at any time meant that I could fire over any questions or concerns I had so I didn't have to suffer in silence. Collaboration tools and video conferencing are life savers for remote working. 
From virtual team games night to our weekly Zoom drinks, Positive made sure that lockdown didn't get in the way of the team socialising and switching off from work, which is so important when your office and living space are merged as one. 
Prospects for progression
For me, an extremely important aspect of a new job and company was the opportunity for progression. Many job adverts post "opportunities for progression" but I think all job hunters know this has to be taken with a pinch of salt. 
On my first call with the management team at Positive, they didn't just tell me that I could progress, but detailed their normal progression plan, with realistic timescales. In my first few weeks, they helped me set objectives in order to pass my probationary period and progress within my role. This is something that I hadn't experienced before and it was exciting to see how Positive really believes in the candidates they hire. 
As I write this six months into my Positive journey, I have reached my first milestone of dropping the 'Junior' from my Account Executive title. Positive has not only exceeded my expectations for onboarding new hires during the lockdown and make me feel proud to work for a company who believes in progressing all of us. On to 'Senior Account Executive'…