May 2021
Scale-up advice
Written by Paul Maher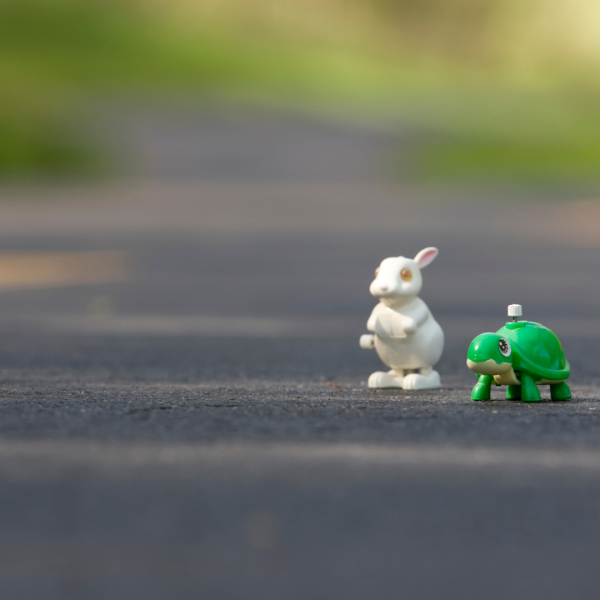 Sometimes building a business just takes time
Just as Positive completed its first decade in business, something odd happened. Our sales pipeline went ballistic. We didn't predict it. With a pandemic raging, we did not prepare for such good news. After all, 

several larger agencies reported negative growth
. Many would have argued that we would do the same.
Over the last three months a succession of the highest calibre prospective clients this business has ever seen lined up to ask for help. These include a $multi-billion identity tech firm, a pre-IPO hotshot out of Seattle, a future British tech unicorn and one of the world's largest sustainable high-tech manufacturers. What's more, we closed every single one of these prospects. 
What is going so right?
So, like any extremely grateful management team, especially in an era where digital tools allow so much measurement, we asked ourselves: 'What are we doing so right?". The answer was not what we expected.
The signals were going in the right direction. We knew our blogs are well read and we often received compliments on our writing style. We were also seeing a lot of movement in the tech industry, which tends to see job changes more often than most. But these were not particularly unusual trends.
After a lot of soul-searching, we came to the conclusion that just being around and being recognised, more and more as an award-winning team with fresh ideas, wins out in the end. It seems like the organic route of winning pitches, one-by-one – more recently from the largest independent agency in Europe and several of the runners up – all adds up. Word gets around and that gets us on the shortlist. But that is never enough. It can explain the interest, but not the wins.
[klutch-slideshow]
Is scrappy over for us?

We do not want to sound immodest. We know the team here fights every day for our clients in the frontline of PR, for coverage, on the websites, and in the campaigns of clients for awareness and interest in the hearts and minds of prospects. So first among the values in our V2MOM statement are: 'audacious, tenacious, curious and creative'. Our US clients call this 'scrappy'.
We were very concerned that in growing the business, making the half dozen hires we have made in the last six months, planning for more, and expanding to larger clients, would make us lose our scrappy. Thankfully it has not, yet. And it is this retention of core values which makes us more grateful than ever for Mr Benioff sharing the V2MOM methodology. 
We have deployed this methodology for the last seven years we have been in business and it has never had greater value. It seems that, thanks to the foundations we laid half a decade ago, our time is now, and the lesson for us is that consistent work over time breeds success; despite the 'get rich quick' view many have of tech, thanks to the massively-priced IPO follies of today. 
When it comes to world-class content and awareness generation, it helps to have a few 'miles on the clock'. But to be clear, our scrappy attitude is going nowhere. A brand-new US client sent a weekend note this month 
"I really appreciate the ideation you're bringing to the table on this. You're pushing us, and you should."
Sometimes slow and steady, even in tech, wins the race.