Sep 2023
Big Data London – The perfect first Industry Event!
Written by Lauren Lethbridge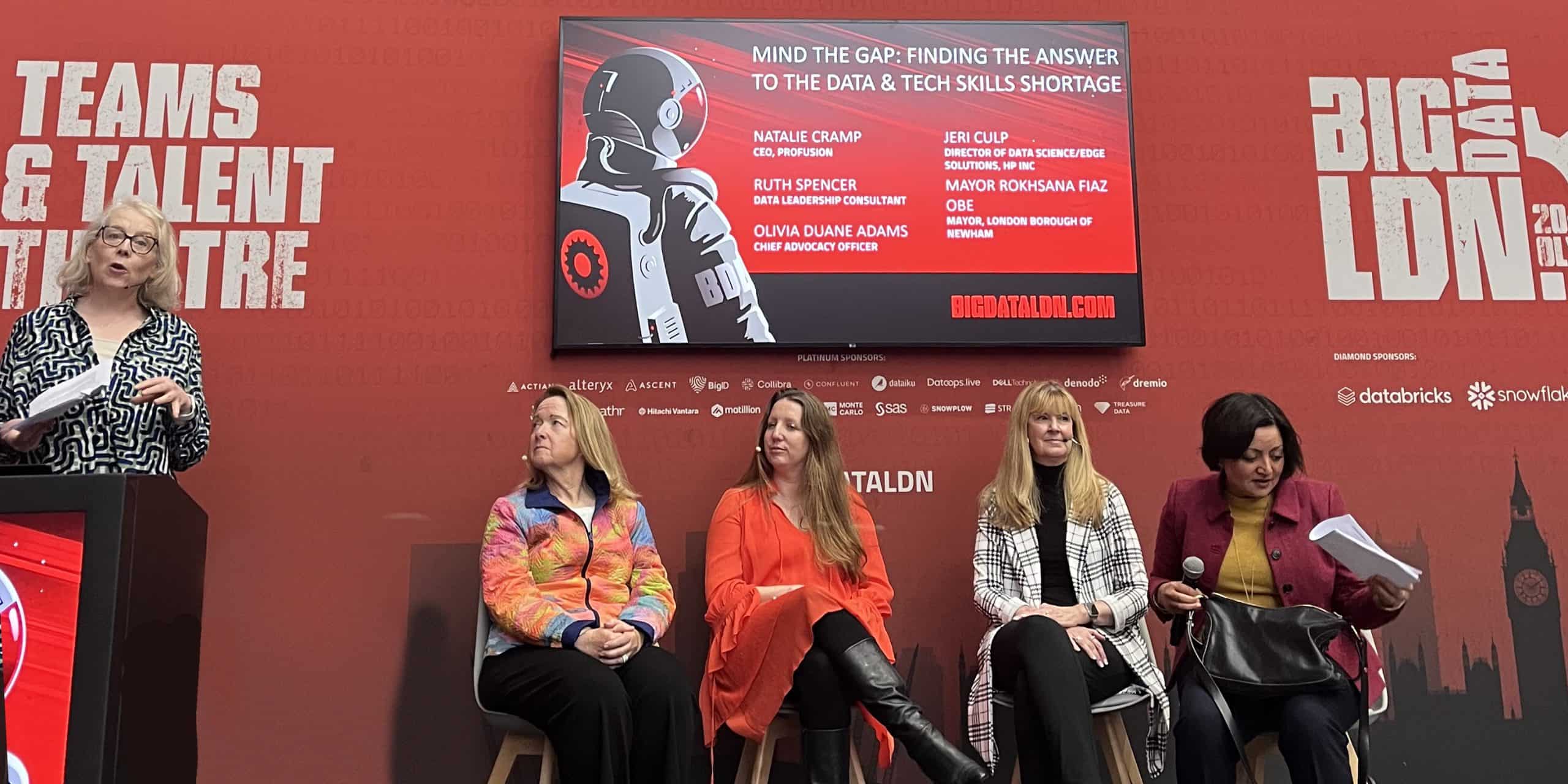 I was really excited to have the opportunity to attend my first industry event, and there was no better place to do so than Big Data London 2023, a show Positive helped grow from its inception to the major show it is today.
Walking the showfloor really elevated my tech industry knowledge, and I look forward to transferring all I learnt into my role here at Positive. Observing the engagement of keynote speakers with fellow data economy enthusiasts, I found the event immensely inspiring and motivational.
Food, and coffee, for thought
Throughout the afternoon, the conference was buzzing with activity and it was clear everyone in attendance had a shared enthusiasm for data, analytics and AI and a keen appetite to learn more
The event logistics were exceptionally well executed, with impressive show booths consistently bustling with an active crowd who were rushing between theatres every half hour. This maximised learning from delegates and the interactions with the show sponsors on-stand
I was especially captivated by Fivetran offering free coffee – always a bonus at these events! Live on stand, we got to listen to industry professionals and innovators, with a specific focus on how GenAI will impact all our lives in the near future. It was really interesting to learn about all the new product developments in this category and how easily we can all integrate GenAI into our working lives
Narrowing the data gender gap
Personally, I thoroughly enjoyed the panel discussion from Women in Data. Their discussion emphasised educating and involving more young women in tech with the aim of narrowing the gender gap within the industry. The panel, of highly accomplished women in tech, highlighted the need for companies to prioritise training their current staff as well as fostering a psychologically safe workplace culture.
One piece of advice I will be sure to take away from the event was from Natalie Cramp, CEO at Profusion and Chair of Health at Women in Data. She explained that no matter how successful you become in your career, you should never stop asking for help from the people around you. Whether it's from fellow colleagues, CEOs, or recent graduates, there's always a fresh opportunity for learning
Embracing this continuous approach to learning will undoubtedly enhance my future performance in my career. I'll be sure to never forget this advice. I thoroughly enjoyed attending my first industry event, and I look forward to attending many more in the near future.